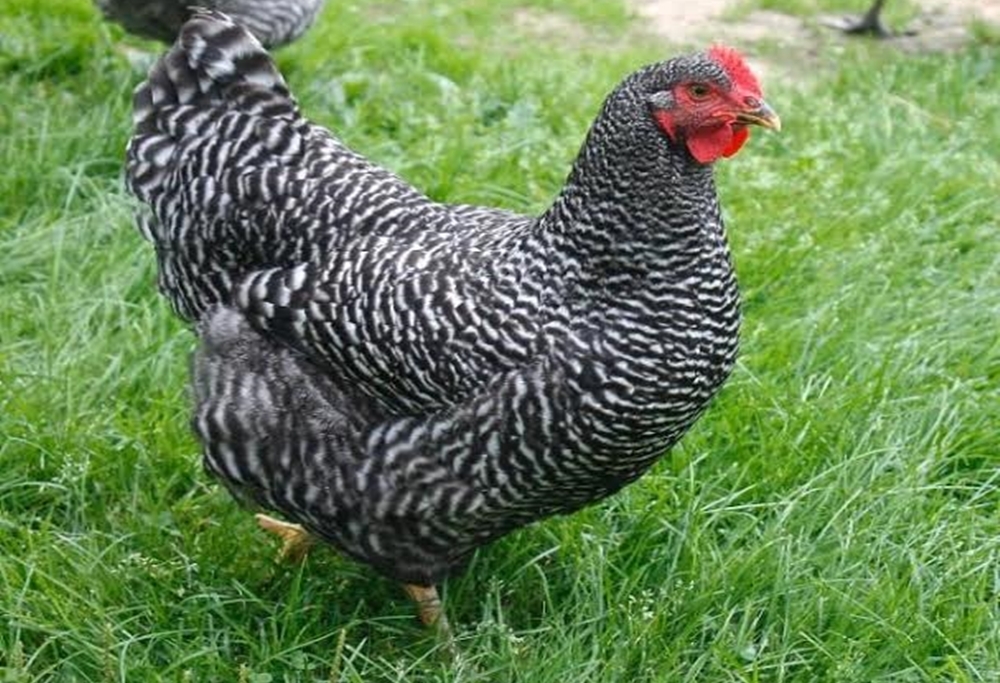 Case study
In Uganda, 86% of people live in rural areas and at least half of rural households keep chickens. Most of these 40 million chickens are indigenous and live on a scavenging diet. Most poultry production is in the smallholder sector though a small proportion of farmers run a more intensive backyard poultry system.
Small-scale commercial poultry farming using exotic chickens is found close to markets and trading centres. But opportunities for rural farmers to engage is limited by relatively high levels of input and management needed to keep the birds and limited demand for commercial meat. Uganda's large commercial sector is confined to urban markets, due to a lack of distribution infrastructure and a good supply of affordable indigenous products.
Aims of the project
The Bill & Melinda Gates Foundation was engaged in a project to introduce and distribute Kuroiler chickens in Uganda. The Kuroiler is a high-performing cross-bred chicken designed to thrive in low-maintenance village environments. The Foundation contracted Wellspring to conduct a backyard poultry value chain study in Uganda to help it further understand the commercial potential and impact of the Kuroiler bird at the parent farm, brooding centre ('mother unit') and smallholder farmer level.
The study aimed to understand if the Kuroiler could transform farmers' livelihoods, whether consumers distinguish between Kuroilers and other breeds' meat and eggs, the constraints on and investments needed to develop the system, when farmers should move from the Kuroiler bird to fully commercial genetics and management practices, how sustainable the mother unit business model could be (as these were set up by project), the impact at farmer household level on income and nutrition, and the value of other breeds versus Kurolier.
What we did
Wellspring conducted desk-based and in-country research on Uganda's backyard poultry sector. We interviewed farmers, businesses, public sector and donors/NGOs working with the sector at different levels and in different areas. We evaluated the opportunities for farmers, developing a SWOT analysis for different levels of the value chain. We carried out economic modelling and scenario analysis for businesses at mother unit and farmer level. We mapped the existing and potential markets for backyard poultry genetics, services and inputs, estimating the size and potential value of the market. And we identified key constraints to the growth of the sector, recommending interventions to help overcome these.
Recommendations
Taking the Kuroiler project beyond grant funding requires a market system in which actors at each level can profit from the Kuroiler, an input supply system to meet the needs of its poultry system, and an output market for its products. We made recommendations on each.
Mother unit
Profitability for small mother units with less than 2,000 birds per batch is marginal. Larger units (>8,000 birds) are only viable in a large market with strong demand – which Uganda isn't yet. Mother units that thrive will likely carry 4,000+ birds per cycle.
Other possible functions for mother units are tooffer brooded and day-old chick supplies to farmers in their catchment area as well as feed advice, feed ingredients, diagnostic services, vaccines and treatments. And to provide links and aggregation for farmers to sell their products into the market.
Farmer
Farmers engaged in pure scavenger production with indigenous birds and who lack the capital needed to support the purchase and management of Kuroilers should not be targeted. In their case, indigenous poultry is equally profitable, with less inputs and management and lower risk.
The Kuroiler is best suited to productive small farmers with resources and cashflow available to manage moderate inputs and keep 15–150  birds in partial confinement, raised under a semi-scavenger or supplemented feed system. It offers the potential for farmers with appropriate resources to increase flock size beyond the limits of indigenous poultry, and benefit from faster growth rates.
Feed optimisation
The Kuroiler would benefit from feed optimisation (for cost and quality) throughout the production chain. Farmers need guidance to select low-cost feed of high enough quality. This should be delivered through extension services and possibly by mother units providing feed advice and inputs.
Market support and linkages
Developing market links for eggs at smallholder level will make the Kuroiler more competitive, providing extra income and helping to balance cashflows. Supply could be aggregated through mother unit or other extension services and with support from community-based organisations, delivering the scale necessary to break into the market.
Related projects